Hey!
Did you know that at any point in time at least 1 out of every 3 people is trying to lose weight?  Or how about this one. The U.S. weight loss market is worth around $60.9 BILLION.
Here's another neat statistic. 80% of dieters are "doing it themselves." They're planning their own diet plans by reading tons of resources.
Instead of looking for THE plan, they want THEIR plan.
You know what that means? Weight loss blogs and websites are growing in popularity. People are looking for information. They're looking for that missing piece.
You can be the one to give it to them and get your slice of the $60.9 billion pie.
Trust me, I know how you feel. There is only so much time in the day and the weight loss industry is full of people promoting the "next big thing." It can be pretty overwhelming. That's why I'm here to do the hard part for you!
If you want to succeed in the weight loss industry you need awesome content that helps readers. You need to be thinking about those emotions they're feeling and use it in your content. That's what I'm doing for you here.
When you sign up for Weight Loss Content monthly you'll have most of the work done for you.
Here's what you'll get:
So, here's what you get month after month with no extra work required:
August Content Topic: Walking for Weight Loss
PLR Report - This Month: First Steps: A Quick Guide to Walking Towards A Healthier You
Each month you get one PLR report covering a specific weight loss niche.
This month's report is called "Saving Money With Farmer's Markets"
You get:
Report in .doc format.
Ready to use ebook cover.
PSD of the eBook cover so you can easily edit it to add your name, change the image, or anything else you'd like to do to make it yours.
10 Related PLR Articles
You can't have a successful blog without great content. That's why I take my time to figure out what the BIG topics are going to be in the upcoming months.
These articles are always fresh PLR. They're given to members before anyone else and for the lowest price.
Here are this month's article titles:
3 Ways to Get More From Your Walks
Choosing the Right Walking Location
Common Mistakes to Avoid When Walking
Getting the Family Involved in Your Walking
Good Snacks For While Walking
Picking the Right Walking Equipment
Three Common Misconceptions About Walking
Tips for Stretching Before Walking
Walking When You Don't Have Much Room
Why is Walking a Good Choice for Healthy Exercise
10 PLR Recipes
Recipes are a great way to keep visitors coming back. They're also the easiest way to attract traffic from sites like Pinterest.
These aren't your normal "PLR recipes" either. Most of the time when you buy PLR recipes you just get a list of ingredients and a list of steps.
I take the time to introduce the recipe, why it's good for people trying to lose weight, and add in tips to make cooking the recipe easier.
Here are this month's recipes:
Beet Chips and Zesty Dip
Cauliflower Patties
Chocolate Coconut Banana Bites
Green Tea Smoothie With Kiwi
Light and Creamy Avocado Dip
Mini Spinach Cakes
Miniature Meatloaves
Slow Cooker Steel Cut Oatmeal
Tuna and Avocado Sandwich
Whole Wheat Pancakes
5 Fresh PLR Product Reviews
The easiest way to make money with your weight loss site is through affiliate marketing. Even if you're creating your own products as well, affiliate marketing is worth having in the mix.
The key is to create helpful reviews that answer the important questions your readers will have rather than just trying to sell to them. You also need to pick hot products that people are actually interested in.
I've done the research for you. Each month I'll pick five of the hottest weight loss related products from sites like Amazon and Clickbank. Then I'll create reviews where you can pop in your affiliate link and earn commissions!
Here are the products I've reviewed this month:
AVANTEK Wireless Activity and Sleep Tracker
LifeSpam TR 1200i Folding Treadmill
Men's Reebok SimplyTone Reestride Walking Shoes
New Balance Women's Fitness Walking Shoes
Polar A300 Fitness and Activity Monitor
I've included links to the products in each document (as well as links to where to find your affiliate links) to make things easy.
MONTHLY BONUS: 10 Social Media Graphics and 25 Tweets
Social media is one of the best ways to get high quality traffic to your site. It's the perfect way to grow your audience, build trust with them, and showcase your new blog posts.
I'm making this step a lot easier for you by providing you with fresh PLR to use on your social media profiles each month!
Every month you get:
5 quote or tip social media graphics.
4 question/conversation starter social media graphics.
1 hot shareable social media graphic.
Editable files for all graphics so you can add your logo, url, or even edit the text to easily create more graphics!
25 tweets. One for each article, recipe, and product review.
Getting traffic through social media doesn't have to be hard. Let me help!
And you will get this much FRESH content each and every month!
Think about how much it would cost you to pay someone else to do all of this writing (or even just the research)? You can get all of this PLUS a growing library of bonuses for only $17/month.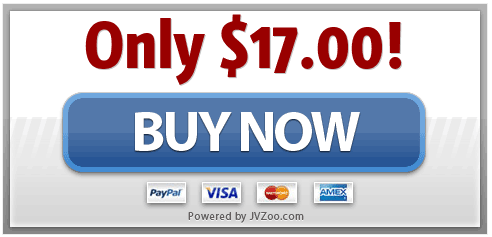 Of course what kind of deal would this be if I didn't have some sweet bonuses for when you sign up?
I'm adding more bonuses every week but here's a sneak peak of some of the awesome stuff you get just for joining.
SIGN UP BONUSES
When you sign up you'll see that the membership is filled with tons of helpful bonuses.
I've added bonuses I've written myself but to make things even better I've worked with tons of other PLR providers to get you even more content.
I reached out to many of the highest quality PLR providers out there and they've given me permission to share tons of their PLR with you absolutely free. This is stuff people pay for every single day and you'll get free access just for being a member! Of course you'll also get a link to their website in case you're in need of even more content.
Here are just some of the many bonuses you'll find inside.
Bonus PLR reports on weight loss and fitness.
55+ PLR articles free and ready to use.
More PLR social media graphics.
Discounts on all weight loss and fitness PLR from my PLR store – past, present, and future.
Reports and eBooks on blogging, traffic, list building, and more. Great resources for building a better blog!
PLR videos.
New bonuses added throughout the month EVERY month.
The added bonuses you get for FREE when you sign up are worth well over $200.
My goal is to provide you with everything you need to create an awesome weight loss website that makes you money month after month. All you need to do is sign up!
The amount of content you get just for being a member will be going up month after month, but if you don't join NOW you're going to end up paying more to get in on it. Also, this month's content is only available THIS MONTH so if you wait to join next month you'll miss out on it completely.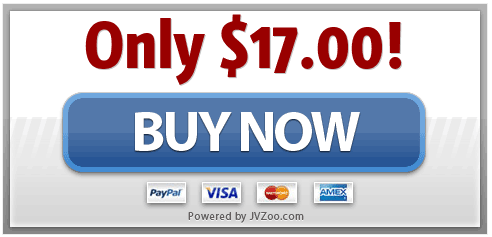 F.A.Q.s
Q: So, what exactly am I getting when I sign up?
A: As a member of Weight Loss Content Monthly you'll get access to tons of weight loss related PLR that will be available to all members forever. You also get access to the "monthly content" which is a huge package that's only available for that month's members. This month's topic is Walking for Weight Loss.
Q: Why is the "monthly content" only available for one month?
A: Each set of monthly content is meant to be timely. It's stuff that readers are going to want now and for the next few months. For example, around the holidays you'll see content about losing weight before Christmas. Around the summer you'll see more content about getting ready for bathing suit season. Removing the content each month rewards members who join now. Signing up now means you get this months content. If I left it and someone signed up in three months and got all three month's worth of content for $17 it wouldn't be very fair, now would it?
Q: What if I can't log on to download my content this month?
A: Inside the membership I've listed an email I created specifically for members to contact me. I can send you content for months you paid for but were unable to download. No worries! I'm working on a solution that will allow you to grab past months whenever you want as long as you had been a paying member at that point.
Q: Can I buy past month's worth of content?
After the monthly content is removed from the membership site I'll be listing it for sale at a much higher price. You can join the membership and get the content for the normal $17 a price ($12 during prelaunch). If a non-member wants it they'll need to wait until December and end up paying closer to $37. However, current members can buy old content for around $27 a pack if they missed it. The cheapest way to get it is to be a member from the start!
Q: Do you offer refunds?
Due to the nature of PLR I do not offer refunds. You can however cancel at any time if you decide you no longer wish to be a member.
Q: Is there anything I'm not allowed to do with this PLR?
A: All content and bonuses will have a license inside the zip file. The rules for my content are simple. You cannot put my name on it and you cannot pass on private label rights or any kind of resale rights. Other than that you're good to go!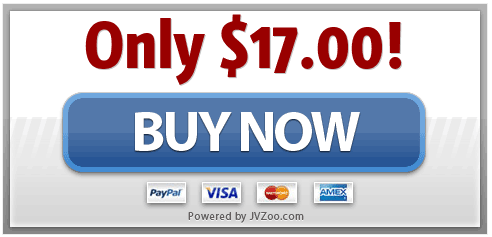 I look forward to seeing you on the inside and helping you on your weight loss blogging adventure!
If you have any questions about this offer that haven't been answered here feel free to contact me any time. When you send me an email through that form you'll be reaching me, not some helpdesk or VA, and I'll answer your question as quickly as possible.
Thanks!